Upcoming Dates
January 29 – February 4
January 29
February 3rd

1:00 Release

CSW Soup Supper & Magic Show


February 8th

Parent Meeting for 2nd Grade Sacraments at 5:30pm in the church.
At least one parent should attend if your child will be receiving sacraments this year. 3
Students are welcome to attend, but are not required. 

February 12th
February 13th – 16th
February 14th & 16th

Parent / Teacher Conferences

February 15th

Comfy Clothes Day earned from Coin Drive

February 16th

1:00 Release

+

Spirit Day

February 17th

NO SCHOOL

– Conference Comp Day

February 20th & 21st

NO SCHOOL

– Teacher Development Days
---
Catholic Schools Week Celebrations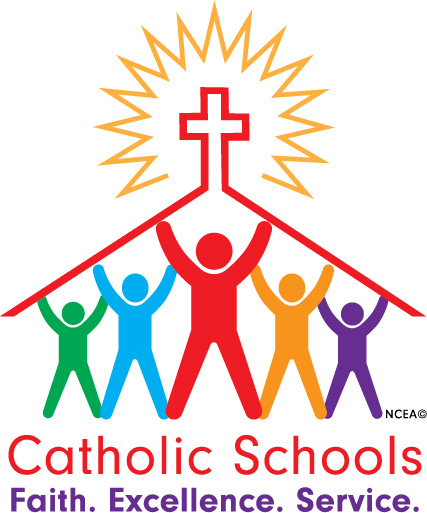 DRESS-UP DAYS FOR STUDENTS
Monday Jan. 30th : "Jesus Is My Cardio" → Dress in sweatpants & sweatshirts (or wear school uniform)  *
Note:  hooded sweatshirts are OK to be worn in school this day 
Tuesday Jan. 31st: "Character Day" → Dress like a movie/TV/book character (or wear school uniform)
Wednesday Feb. 1st: "Team Day" → Dress in jeans and your favorite team/activity shirt (or wear school uniform)
Thursday Feb. 2nd: "When I Grow Up" → Dress as the career you want to be when you grow up (or wear school uniform)
Friday Feb. 3rd: "GO BIG GREEN" → Dress in St. Patrick/green/shamrock top with jeans or green bottoms and St. Patrick's Day accessories (or wear school uniform)
Note: No tight pants! Leggings must be worn with a skirt/jumper/dress. St. Patrick's Day accessories will not be worn to Mass.
---
BINGO
HSA will be hosting BINGO on Sunday January 29th to kickoff Catholic Schools week. It will be in the school gym from 2-3 PM. Everyone is welcome!
**We need volunteers to help with the event please sign-up here: https://www.signupgenius.com/go/30E0D45ADAA2FA0FD0-cswbingo1 
---
Magic Show
NEW this year – before you pick up your soup, come see Colorful Magic with Bruce in the school gym at 5 pm!  Free and fun for the whole family!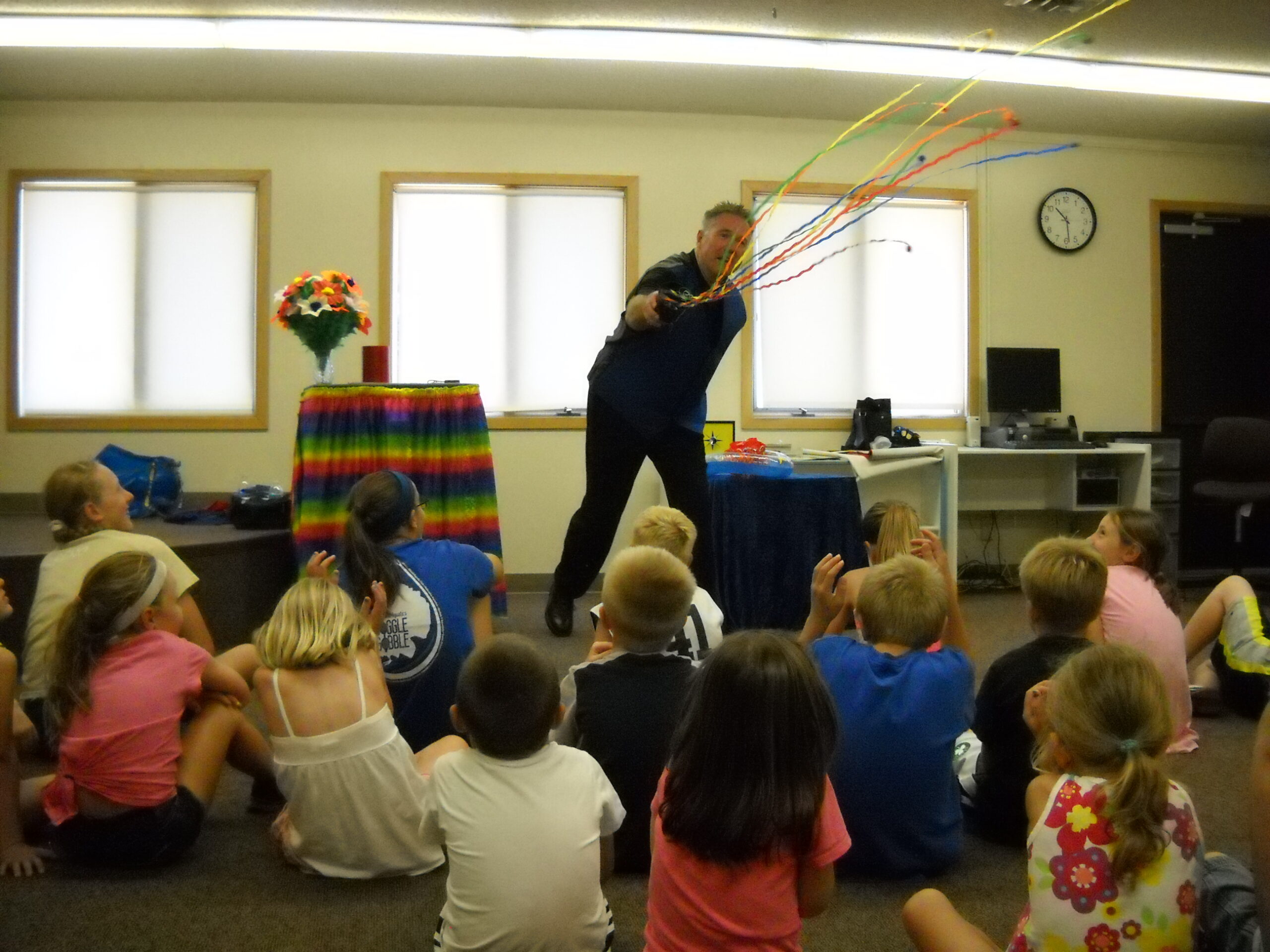 ---
CSW Soup Supper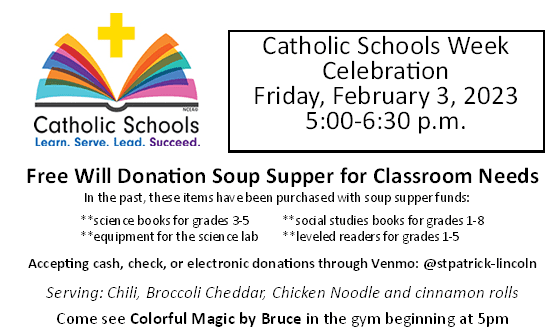 Supplies are limited—pre-orders only!
All soup will come in quart size containers (approximately 4 servings) and cinnamon rolls are optional.
When picking up your soup, come to the Social Hall window.
Please return paper forms to your classroom teacher by Friday January 27th or order online by 10pm Sunday, January 29
---
Conference Sign Ups

Parent / Teacher Conferences are scheduled for Tuesday Feb. 14 and Thursday Feb. 16.  All families are asked to sign up for a time to meet with the homeroom teacher.  If you do not sign up for a time, one will be scheduled for you.  We typically have 100% participation.
*Items to Note*
Mrs. Cech will be on maternity leave – there will be no 2nd grade conferences this round.
Jr. High includes conferences on Wed. Feb. 15th after school until 5 p.m. in order to accommodate all families.
If you are signing up on a computer – you have to click 'Got it' at the bottom-right of your screen before you can Submit (this is a change made by Sign Up Genius)
Parent / Teacher Conferences are a great experience – the teachers truly look forward to meeting with you!  Click the link below to schedule your conference time…
---
Usborne Book Fair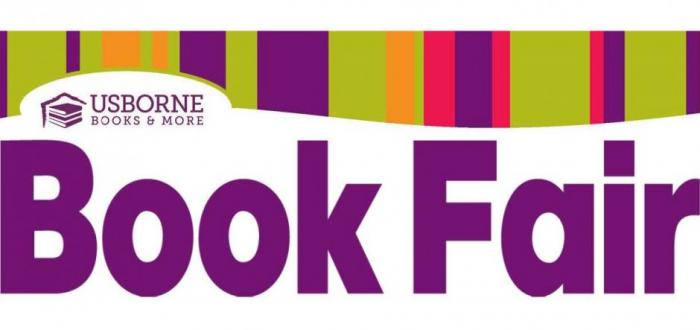 *NEW* Usborne Book Fair – join us in the social hall after school and during conferences Feb. 13th – 16th
---
2023-24 Enrollment
If you have a child who does not currently attend St. Patrick School that you plan to enroll in PreSchool or Kindergarten in the fall – please alert the office as soon as possible.  We had a long wait-list last year and want to give priority to current school families and parishioners. The sooner we can get your child's name on our list for fall… the better!
Kindergarten students need turn 5 on or before July 31st
PreSchool students need to be 4 on or before July 31st (if space, enrollment may be considered for a student who turns 4 in August and agrees to 2 years of PreSchool)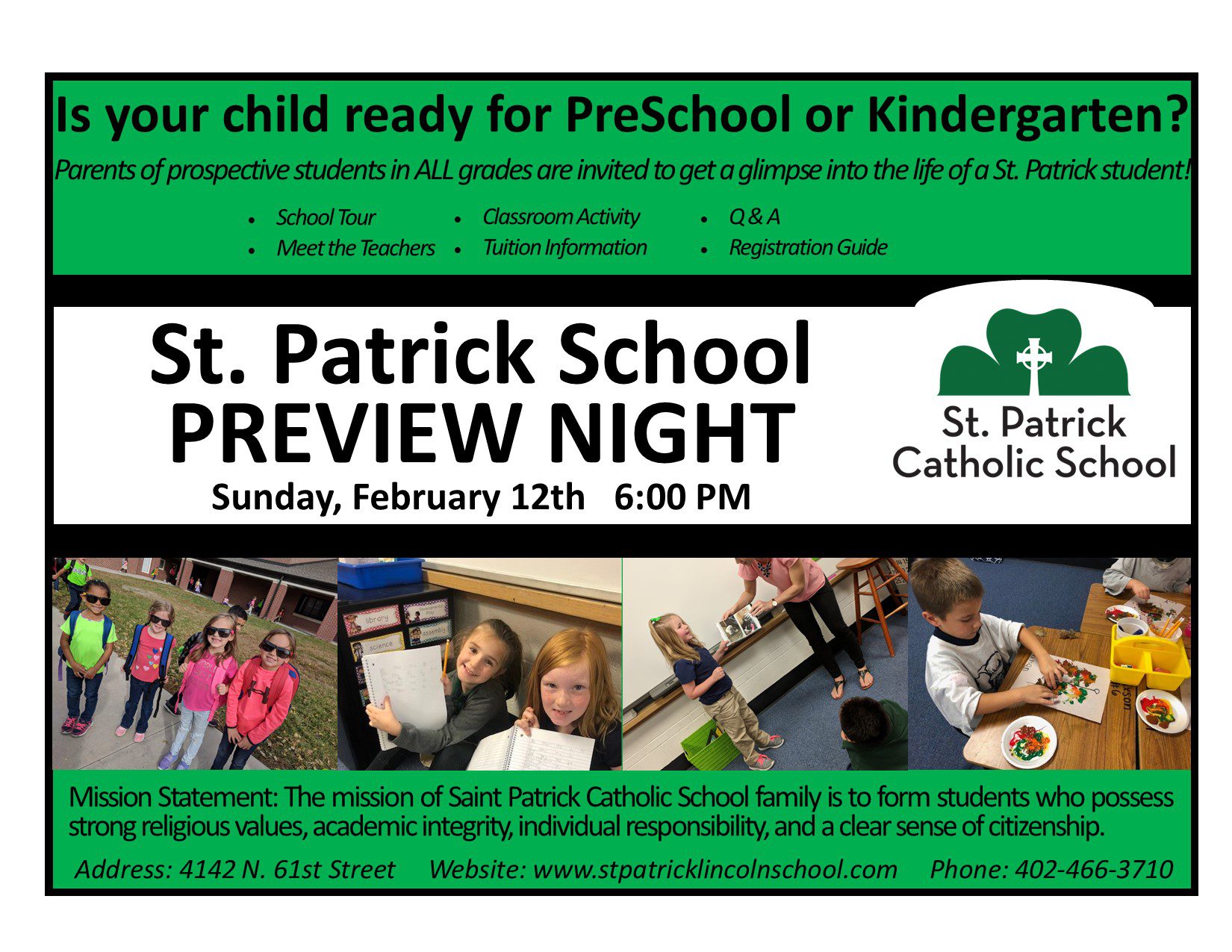 ---
2023-24 Tuition and Scholarship Information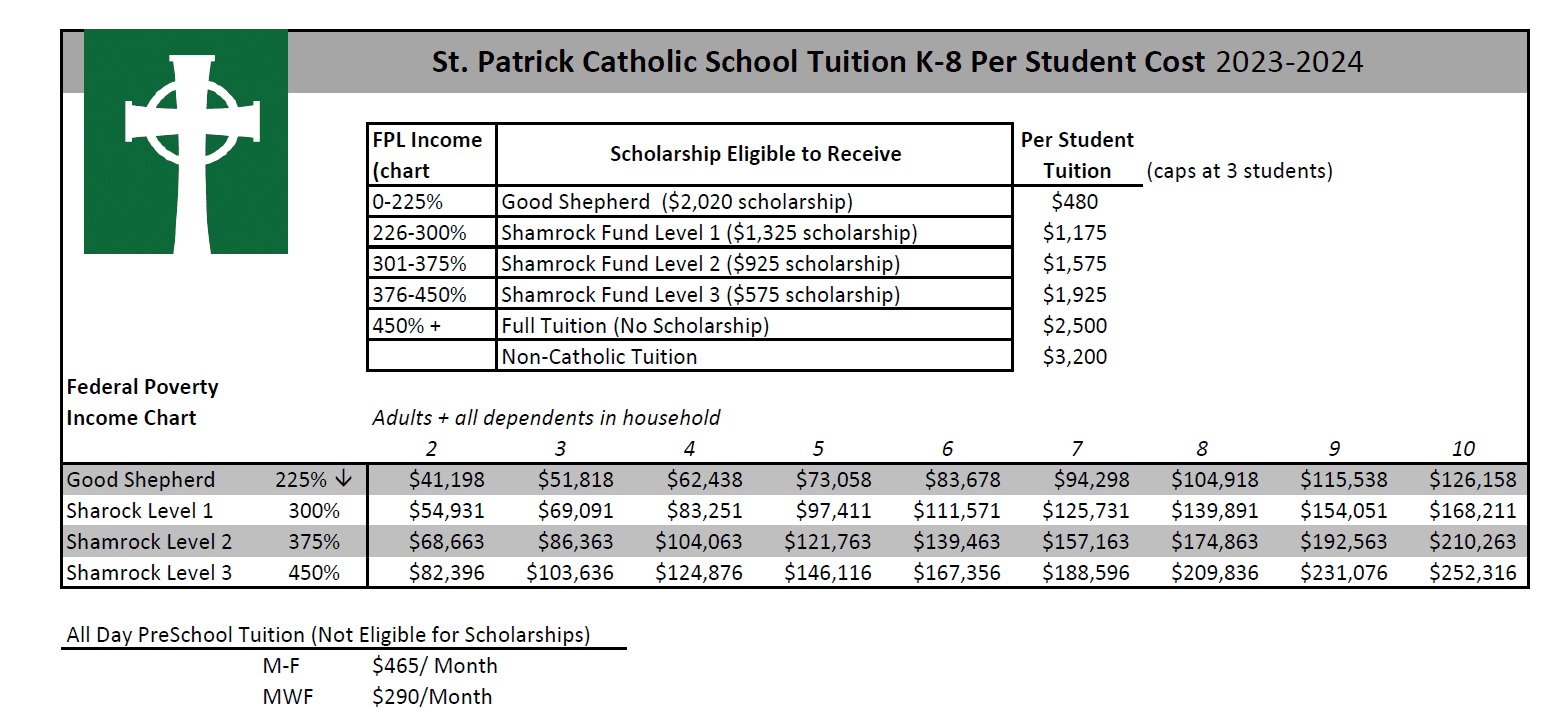 The application for the Good Shepherd Scholarship is open!
Apply here by March 1st:   English     Spanish
2023-2024 Good Shepherd Scholarship Guidelines
Good Shepherd Scholarships (GSS) are for students below 225% of Poverty Level
Family Tuition Cap Scholarships are for families with more than 3 students, regardless of income level
Families must apply in FACTS for all scholarships and submit 2021 or 2022 Tax Forms, including the 1040 and W-2
GSS also includes the Education Department & Technology (EDT) Fee, the Family Tuition Cap Scholarship does not include the EDT Fee (The EDT Fee Scholarship will be discontinued after the 2023-2024 School Year)
Scholarship applications start January 1, 2023 and the deadline is March 1, 2022
---
Yearbook Orders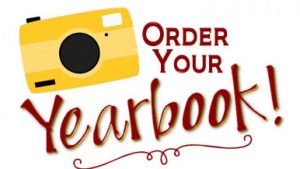 St. Patrick Yearbook Orders and payment are due Friday Feb. 10th
Yearbooks are $13/ each
You may send money to the office or Venmo:  @StPatrick-Lincoln (Description:  Yearbook / Purchases: OFF)
Click here to order:  https://forms.office.com/r/ZZsf6vCBJu
---
Coin Drive to Support Catholic Social Services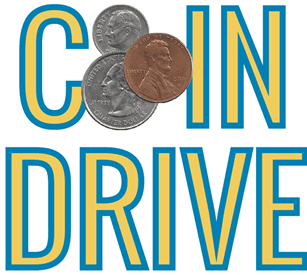 During the month of January, Saint Patrick School will be sponsoring a coin drive to benefit Catholic Social Services! We will conclude this coin drive at the end of Catholic Schools Week on February 3, and winners will be announced the following Monday, February 6. Students can bring spare change to their classrooms where there will be a container to collect the donations.
*Announcement* we have reached over $700 and have earned a COMFY CLOTHES DAY on Wed. Feb. 15th.
Week 3 Leader:  7th Grade $302.19
There will be a small competition for classes with two different ways to win.
The single class with the most money raised will receive a snack prize for themselves.
The buddy classes with the most money raised together will receive a snack prize for them to enjoy together.
Thank you for your generosity and good luck to all of the classes.
---
Family of the Day
We thank God for our St. Patrick 'Family of the Day'
January 30th – Simons Family
January 31st – Sisel Family
February 1st – Tran (Riley and Emily) Family
February 2nd – Tran (Nhi and Vy) Family
February 3rd – Venegas Ramos Family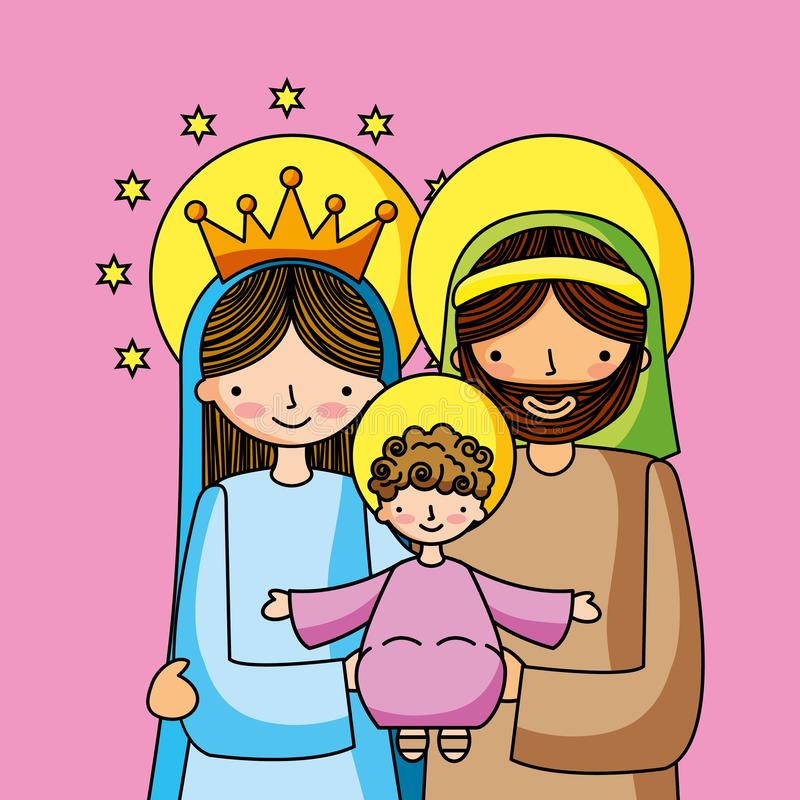 The Holy Family Prayer
JESUS, Son of God and Son of Mary, bless our family. Graciously inspire in us the unity, peace, and mutual love that you found in your own family in the little town of Nazareth.
MARY, Mother of Jesus and Our Mother, nourish our family with your faith and your love. Keep us close to your Son, Jesus, in all our sorrows and joys.
JOSEPH, Foster-father to Jesus, guardian and spouse of Mary, keep our family safe from harm. Help us in all times of discouragement or anxiety.
HOLY FAMILY OF NAZARETH, make our family one with you. Help us to be instruments of peace. Grant that love, strengthened by grace, may prove mightier than all the weaknesses and trials through which our families sometimes pass. May we       always have God at the center of our hearts and homes until we are all one family, happy and at peace in our true home with you. Amen.
---
Girls Basketball Schedule – #GoShamrocks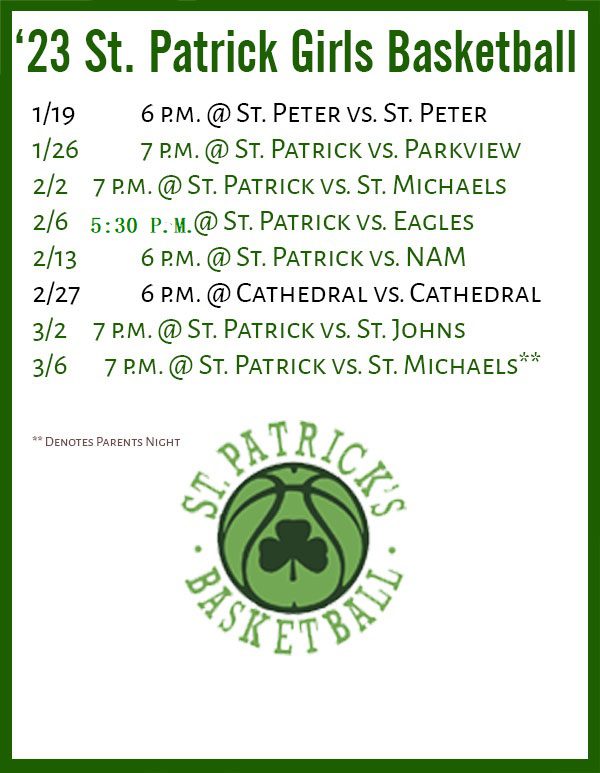 Home and School Corner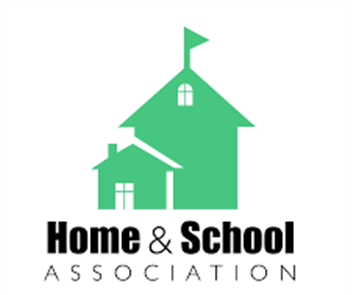 The Home and School Association held their November meeting on Wednesday Jan. 4th.  The next board meeting is scheduled for Feb. 1st.
HSA is in need of a volunteer to serve on the HSA board as Vice President and Secretary. The primary responsibility of Vice President is to attend monthly meetings on the 1st Wednesday of the month, organize volunteers for the fish fry fundraiser, and assist the President as needed. The Vice President will take over for the president when the president's 2 year term is over. If you are interested you can contact the school office or Tonia Wasser at 402-416-0069 or email toniaw79@hotmail.com.
---
Lunch Menu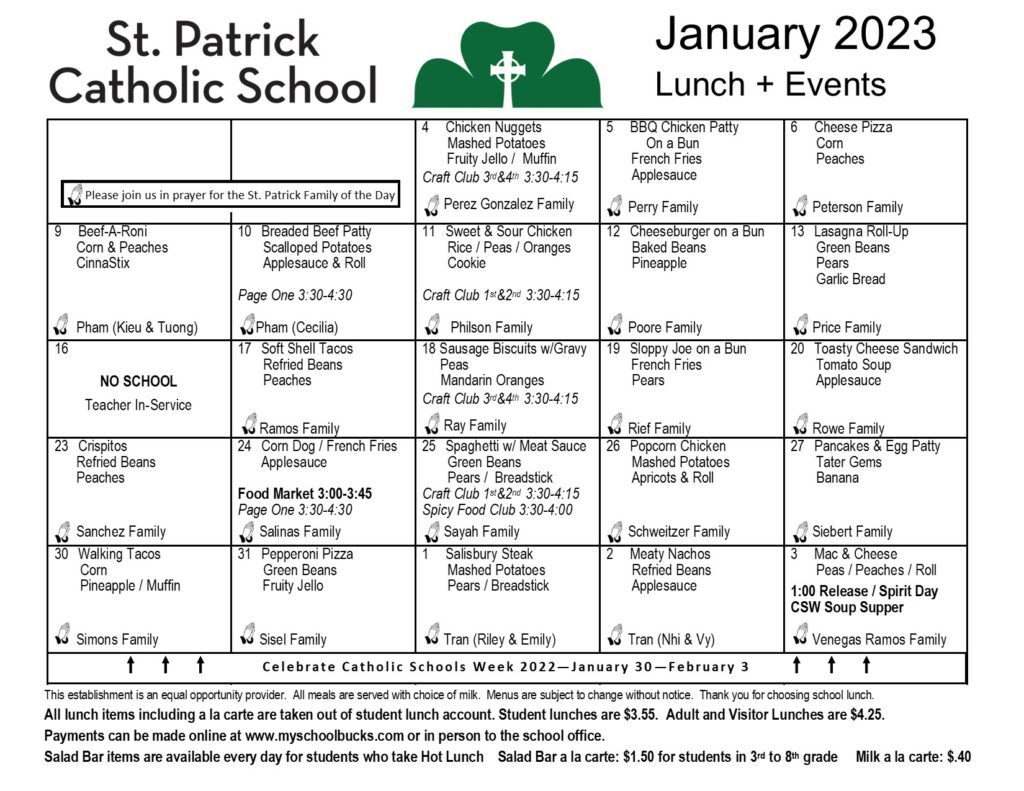 ---
Area Events
Parish Groups & Events
Please call the rectory for additional details.
Legion of Mary – Thursdays at 4:00 p.m.
St. Patrick Mom's Group – Wednesdays at 10:00 a.m.

Any interested Mom is welcome, and should call Monica Ottinger for details (402-490-5178)
Pius X Wrestling Club
Season continues till the end of March. Practices are in the Pius X Wrestling Room.
To Register or for more information please check our website.
www.thunderboltwrestling.info
For other questions please email Club Manager Marg Bohy:  bohyboyzmom@yahoo.com
or Club Director Jerry Clinch:  Jer@bccine.com
We are the wrestling club for Pius X high School, and for any young athlete wanting to become a
wrestler. Please do not call or email Pius X High School.
Mount Michael Information Night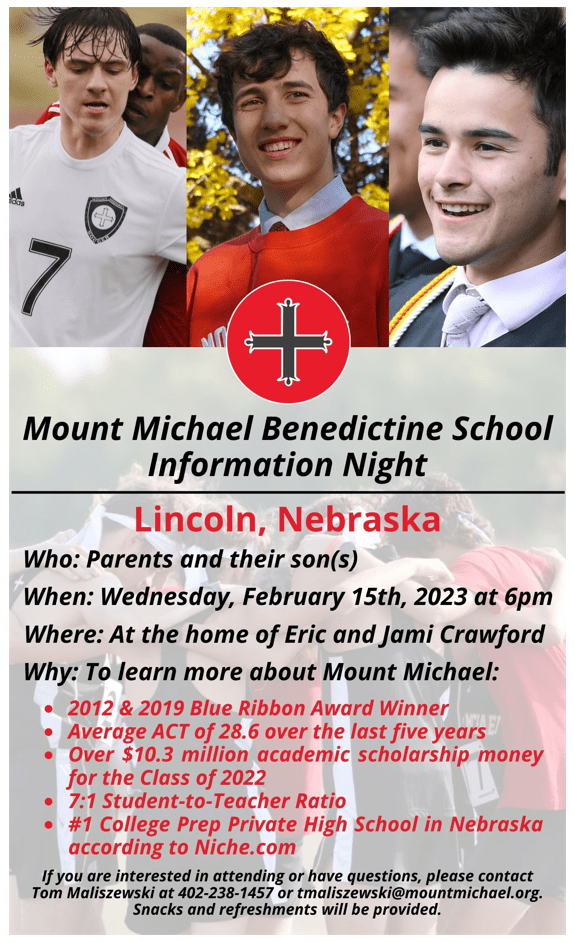 ---
School Messages

---
Classroom Wishlist


Many teachers have updated their classroom wish lists!  Purchasing an item from the wish list is a great way to say THANK YOU!
Check out all of the lists here:  Teacher Wishlists | St Patrick's Catholic School (stpatricklincolnschool.com)
---
Home and School Board 2022-23

---
Pius X High School Parent Association
Pius X High School Parent Association representative for St. Patrick's parish is BJ Hobelman. BJ can help you find answers to Pius X High School -related questions.
She can be reached at 402-466-3710 or BJ-Hobelman@cdolinc.net
---
Fundraisers
SCRIP
What is Scrip? "Scrip" turns everyday shopping into cash for the St. Patrick Church and School. Purchase gift cards at face value in advance to use at checkout, instead of paying with credit, debit card, check or cash.
How Does It Work? Purchase gift cards at face value from local merchants who designate their own discount percentage ranging from 1.5% to 30%. The discount amount translates to profit for the St. Patrick!
$50 Marcus Theatres gift card at 8% = $4 St. Patrick profit
$100 Walmart gift card at 2.% = $2.50 St. Patrick profit
Click here for the SCRIP order form.  SCRIP can be purchased at the parish office or after weekend masses.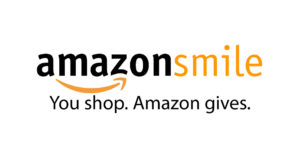 Start your Amazon shopping at smile.amazon.com – Tap the image above or search for 'St Patrick Catholic Church of Lincoln' and a percentage of all of your Amazon purchases will come back to St. Patrick!

We're excited to share that our school is participating in Cash for Classrooms, part of Casey's Rewards. This opens up St. Patrick School to new funding opportunities to help improve learning environments for students.
The best part? Donations don't come out of your own pocket. When you buy from Casey's and use their rewards program you can simply turn your points into a donation to our school.
Help St. Patrick School make the most of this program and learn more at Caseys.com/schools.

Go to the Coca Cola Website, search for St. Patrick School, or type in the zip code 68507, scroll down to the one in Lincoln NE and then enter the Coca Cola product code under the bottle cap on your computer screen or scan it from your phone.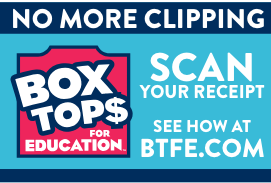 Box Tops are now digital only! You can download the app Box Tops for Education, register and select St Patrick School, and then scan eligible receipts containing Box Tops products. Online retailers that are eligible: Instacart, Jet.com, SamsClub.com, Shipt, Target.com, Target Pick-Up/Drive-Up, Walmart Grocery, Walmart.com.
Traditional Box Tops are being phased out and we are no longer receiving enough to mail in so please direct your efforts towards the digital app. Thank you to everyone who has contributed box tops over the years!
Digital Box Tops FAQ
Where do I go to enter Box Tops digitally? Download the Box Tops for Education App or visit https://www.boxtops4education.com/ to learn more
How long are Box Tops receipts eligible for scanning? Scan your receipts within 14 days of purchase.
What products are eligible?: Download the full list of eligible products here: https://www.boxtops4education.com/en/Participating-Products-Page or just look for the Box Top logo on products you purchase.
Can I still clip and send in physical Box Tops? Unfortunately no, we are no longer receiving enough to make it worth sending in for payment.
What if I shop online? Submit your email receipts to receipts@boxtops4education.com
How do I help earn more? Scroll down to the bonus offers on the Box Tops App to learn how to earn extra.

We are excited to tell you that we have started an Ignatius Book Club for our school! Ignatius Book Club is a wonderful Catholic organization that provides thoughtfully selected books and materials from leading publishers that entertain, instruct, and inspire for a variety of reading levels and interests.
Plus, every purchase you make through Ignatius Book Club earns bonus points which can be redeemed for books, religious products, or school supplies for our school!
Click HERE to join and start browsing Ignatius Book Club's extensive selection of wholesome material
---
Athletics
Introducing a mobile-friendly website for Catholic School athletics, www.cysi.org
League Information & Rules, League Policies, Registration & Participation Forms, Mission Statement, Philosophy, Sports Calendar (that is constantly being updated), and much more. In addition to our own league's information, you will find material on the football and wrestling programs at Pius X High School.
If you have any questions please do not ever hesitate to reach out to our school's Athletic Director – Mr. Ryan Mackling
Previous School Newsletters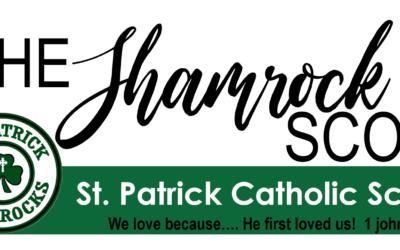 Upcoming Dates January 28 - February 3 Catholic Schools Week February 3rd 1:00 Release CSW Soup Supper & Magic Show February 12th Preview Night 6 p.m. February 13th - 16th Usborne Book Fair February 14th & 16th Parent / Teacher Conferences February 16th 1:00...