Upcoming Dates
July 25

New Family Orientation
All School Ice Cream Social

August 16th

First Day of School (full calendar linked here)
---
Fall Enrollment Information

All returning students – please update your child's information by completing the Returning Student Enrollment form in PowerSchool.  Click HERE for directions – feel free to email or call the office for assistance!
---
Totus Tuus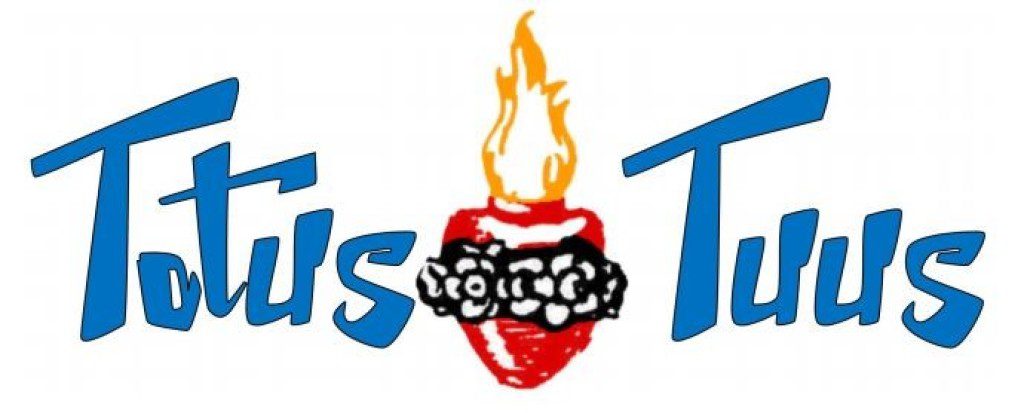 Totus Tuus will be hosted at our parish June 19-23!
Grades 1-8 will meet Monday-Friday from 9am-3pm and registration is limited to 90 students.
Registration forms can be found in the church narthex starting May 13.
Cost is $15 per student, $40 maximum per family. Please return forms and payment to the rectory by June 9.
Questions? Please contact Tyler Matson at tyler-matson@cdolinc.net
---
Catholic Summer Math Booklets
Each student in grades kindergarten-6th grade will be coming home with a Summer Math Booklet. These special booklets have ten activities, based on different summer themes and are designed to be done just once a week. Read through the information letter and try to set aside just one hour each week with your student/s to focus on math in a fun, creative way. Thank you to all the sponsors who make this program possible.
---
Summer Food Program

Check out Nebraska's Summer Food Service Program. The program which provides free summer meals to kids and teens (ages 1 – 18) may be available in your area at select locations. The meals help ensure children continue to receive nutritious meals when school is out for the summer. There are many open summer meal sites throughout the state of Nebraska.  Text FOOD or COMID to 304-304. Visit   https://usda-fns.maps.arcgis.com/apps/webappviewer/index.html?id=e27b6688505340baa54f684193656cdb
---
Summer Mailing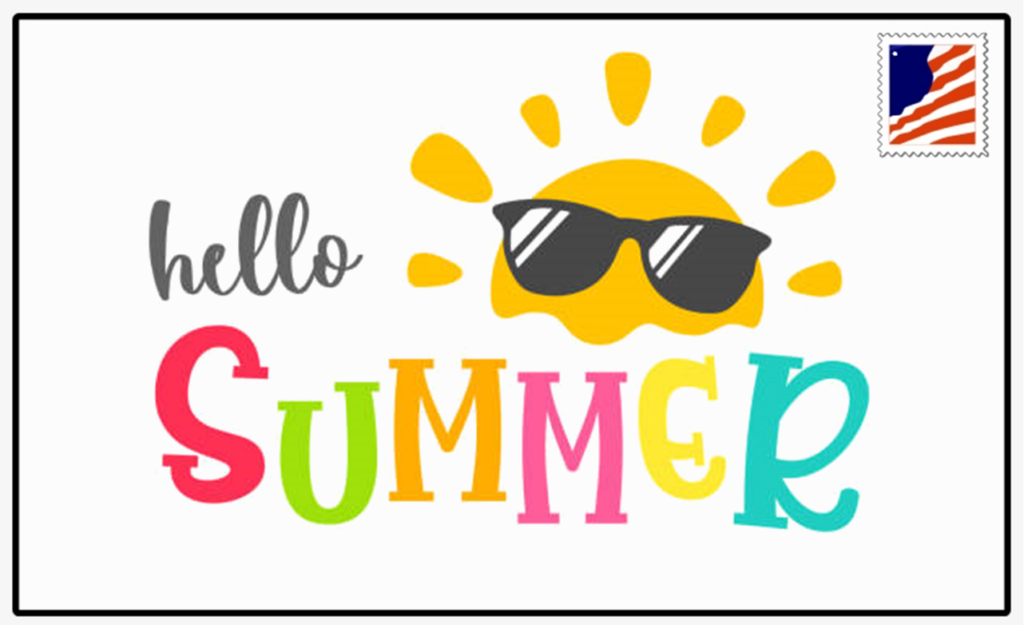 In early June you will receive a summer mailing to include student report cards, honor roll certificates, 2023-24 printed school calendar, supply list & dress code.
The 'Summer Scoop' will come out as well and includes information to help families prepare for fall!
Additionally, please make any address, phone, medical, or emergency contact changes for your family in your PowerSchool account so we have the most up-to-date information!  https://powerschool.cdolinc.net/
---
Lost and Found
Any lost and found items will be donated next Friday June 2nd.  Please feel free to stop by and check out the table to claim any lost items.  The office will be open mornings through June 2nd.
---
Daycare Wanted
A St. Patrick School Family is looking for childcare in their fall for their toddler on Mondays and Fridays only.  If you know of someone who might be able to help – please pass on any info to Mrs. Placek!
---
Summer Camp Opportunities
Sky Camp
REGISTRATION IS NOW OPEN FOR SKY CAMP (CURRENT GRADES 4-8TH), CATHOLIC ADVENTURE CAMP (GRADES 3RD-5TH) AND THE TEKAKWITHA GAMES (GRADES 4-8TH).  FOR MORE INFORMATION, OR TO REGISTER FOR CAMP, GO TO WWW.CAMPKATERI.ORG.
CAMP KATERI: SUMMER CAMP COUNSELOR VOLUNTEERS NEEDED
CAMP KATERI IS NOW ACCEPTING APPLICATIONS FOR VOLUNTEER HIGH SCHOOL COUNSELORS (GRADES 9-12TH) FOR SKY, CATHOLIC ADVENTURE CAMP AND THE TEKAKWITHA GAMES.  FOR MORE INFORMATION, OR TO DOWNLOAD AN APPLICATION, PLEASE GO TO WWW.CAMPKATERI.ORG.
Pius X Summer Camps
Registration is open for Pius Summer Camps
Running Club
Soccer
Baseball
Basketball
One Act Theater Camp
Softball
Wrestling
Tennis
Football
Volleyball
Performing Arts Camp
Register Here:  https://www.piusx.net/athletics/summer-camps/
---
Home and School Corner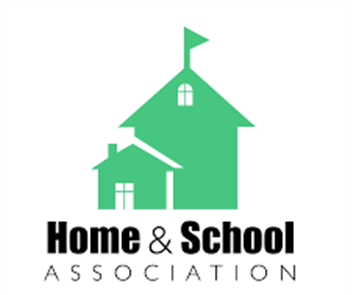 The Home and School Association held their most recent meeting on Wednesday May 3rd.
HSA is in need of a volunteer to serve on the HSA board as Vice President and Secretary. The primary responsibility of Vice President is to attend monthly meetings on the 1st Wednesday of the month, organize volunteers for the fish fry fundraiser, and assist the President as needed. The Vice President will take over for the president when the president's 2 year term is over. If you are interested you can contact the school office or Tonia Wasser at 402-416-0069 or email toniaw79@hotmail.com.
Area Events
Parish Groups & Events
Please call the rectory for additional details.
Legion of Mary – Thursdays at 4:00 p.m.
St. Patrick Mom's Group – Wednesdays at 10:00 a.m.

Any interested Mom is welcome, and should call Monica Ottinger for details (402-490-5178)
---
School Messages

---
Classroom Wishlist


Many teachers have updated their classroom wish lists!  Purchasing an item from the wish list is a great way to say THANK YOU!
Check out all of the lists here:  Teacher Wishlists | St Patrick's Catholic School (stpatricklincolnschool.com)
---
Home and School Board 2022-23

---
Pius X High School Parent Association
Pius X High School Parent Association representative for St. Patrick's parish is BJ Hobelman. BJ can help you find answers to Pius X High School -related questions.
She can be reached at 402-466-3710 or BJ-Hobelman@cdolinc.net
---
Fundraisers
SCRIP
What is Scrip? "Scrip" turns everyday shopping into cash for the St. Patrick Church and School. Purchase gift cards at face value in advance to use at checkout, instead of paying with credit, debit card, check or cash.
How Does It Work? Purchase gift cards at face value from local merchants who designate their own discount percentage ranging from 1.5% to 30%. The discount amount translates to profit for the St. Patrick!
$50 Marcus Theatres gift card at 8% = $4 St. Patrick profit
$100 Walmart gift card at 2.% = $2.50 St. Patrick profit
Click here for the SCRIP order form.  SCRIP can be purchased at the parish office or after weekend masses.
S

We're excited to share that our school is participating in Cash for Classrooms, part of Casey's Rewards. This opens up St. Patrick School to new funding opportunities to help improve learning environments for students.
The best part? Donations don't come out of your own pocket. When you buy from Casey's and use their rewards program you can simply turn your points into a donation to our school.
Help St. Patrick School make the most of this program and learn more at Caseys.com/schools.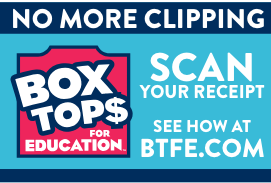 Box Tops are now digital only! You can download the app Box Tops for Education, register and select St Patrick School, and then scan eligible receipts containing Box Tops products. Online retailers that are eligible: Instacart, Jet.com, SamsClub.com, Shipt, Target.com, Target Pick-Up/Drive-Up, Walmart Grocery, Walmart.com.
Traditional Box Tops are being phased out and we are no longer receiving enough to mail in so please direct your efforts towards the digital app. Thank you to everyone who has contributed box tops over the years!
Digital Box Tops FAQ
Where do I go to enter Box Tops digitally? Download the Box Tops for Education App or visit https://www.boxtops4education.com/ to learn more
How long are Box Tops receipts eligible for scanning? Scan your receipts within 14 days of purchase.
What products are eligible?: Download the full list of eligible products here: https://www.boxtops4education.com/en/Participating-Products-Page or just look for the Box Top logo on products you purchase.
Can I still clip and send in physical Box Tops? Unfortunately no, we are no longer receiving enough to make it worth sending in for payment.
What if I shop online? Submit your email receipts to receipts@boxtops4education.com
How do I help earn more? Scroll down to the bonus offers on the Box Tops App to learn how to earn extra.

We are excited to tell you that we have started an Ignatius Book Club for our school! Ignatius Book Club is a wonderful Catholic organization that provides thoughtfully selected books and materials from leading publishers that entertain, instruct, and inspire for a variety of reading levels and interests.
Plus, every purchase you make through Ignatius Book Club earns bonus points which can be redeemed for books, religious products, or school supplies for our school!
Click HERE to join and start browsing Ignatius Book Club's extensive selection of wholesome material
---
Athletics
Introducing a mobile-friendly website for Catholic School athletics, www.cysi.org
League Information & Rules, League Policies, Registration & Participation Forms, Mission Statement, Philosophy, Sports Calendar (that is constantly being updated), and much more. In addition to our own league's information, you will find material on the football and wrestling programs at Pius X High School.
If you have any questions please do not ever hesitate to reach out to our school's Athletic Director – Mr. Ryan Mackling
Previous School Newsletters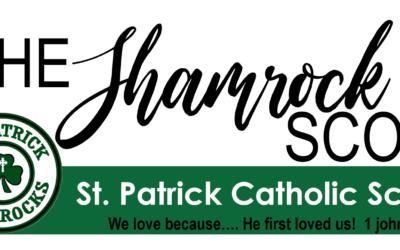 Upcoming Dates May 18th NO SCHOOL - Ascension Thursday May 20th 8th Grade Promotion – 6:30 Mass May 23rd Dairy Queen Dine Out May 25th Field Day / Talent Show Last Day of School Fall Enrollment Information All returning students - please update your child's...